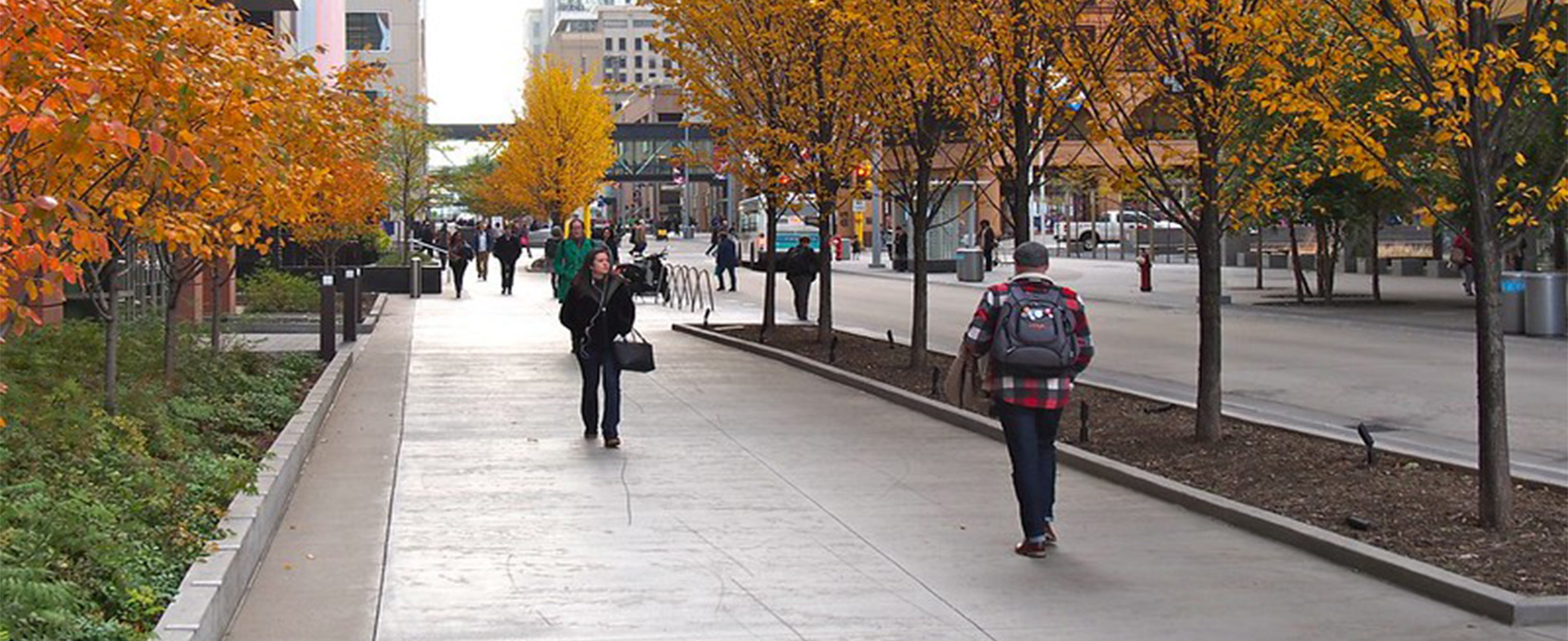 There are over 1,000 miles of streets in Minneapolis. Streets include sidewalks, transit stops, bikeways, and roadway space. They provide space for trees and include critical infrastructure such as pipes for drinking water, stormwater drains to collect rain, and cables for electricity and communications. They are the common canvas for public art and community gathering places.
Minneapolis streets are the backbone of people's daily routines and we want to make sure they work for everyone, no matter your race, gender, or background, or how you choose to get around. Yet, street designs of the last century have favored the movement of cars over people. Wide roads and complicated intersections have resulted in streets that are uncomfortable for many, especially those walking, bicycling, or taking transit, the very young, old, or those experiencing any type of special mobility needs. Additionally, current auto-centric street designs make it challenging to build attractive and welcoming public spaces, where people want to walk, bicycle, shop and spend more time. Design can make the difference between whether people feel like they belong in a space or if they choose to be there at all. Acknowledging that people feel more or less comfortable in public spaces because of gender identity, race, or ability, or whether they travel with children, or fear racial profiling or sexual harassment, are all underlying principles of how we will design our streets.
The City recognizes the consequences of past street design decisions and adopted a Climate Action Plan (2013), Complete Streets Policy (2016), and commitment to Vision Zero (2017), all of which take a fresh approach to thinking about how we design our streets and how street design can impact people's choices of how to travel. To ensure that Minneapolis street design reflects these priorities, the Minneapolis Transportation Action Plan is updating our Street Design Guide. This new design guide is a key step to make walking, bicycling, and transit real options for people of all backgrounds and in all neighborhoods of Minneapolis, eliminating all traffic deaths and severe injuries, and addressing the effects of climate change.
The Street Design Guide will be finalized in early 2021, separate from and guided by the Transportation Action Plan.